Monday, March 27, 2017
Help in the Hunt for Planet 9!
Geomagnetic Warning and Aurora in NZ and Australia NOW (27-28 March)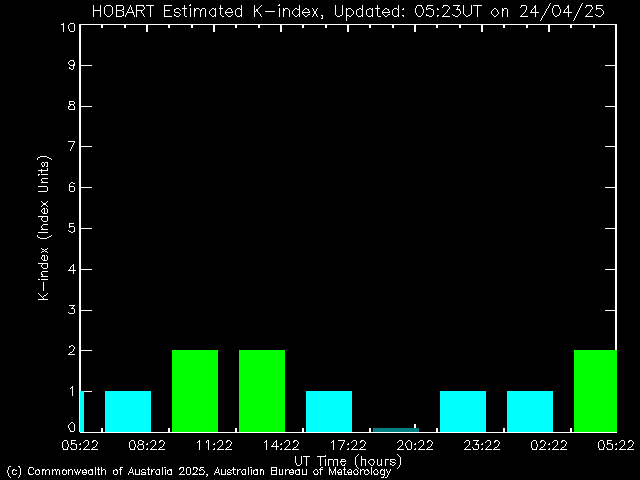 The
Australian Space Weather Service
(SWS ) has issued a
Geomagnetic Warning
for 27-28 March UT from a high speed solar wind stream from a large coronal hole with active to minor storm activity predicted. However, the indices are favorable now (Velocity: 540 km/sec Bz: -10.0 nT Density = 13.0 p/cc but current Kindex is 4) and good unaided eye Aurora are being reported from Southland New Zealand as of twenty minutes ago, Queenstown NZ, multiple back of camera reports from Tasmania and one apparent uniaded eye sighting from southern Victoria.
Skies are dark virtually all night long. Aurora may be continue to be seen in Tasmania and Victoria if conditions persist (possibly even further north). G2 storm conditions have been predicted, most probably around early evening on the 28th, but with the disturbances arriving early keep an eye out this evening tomorrow morning. However, conditions are expected to fluctuate rapidly through the evening so there may be several bursts of short lived aurora.
Dark sky sites have the best chance of seeing anything, and always allow around 5 minutes for your eyes to become dark adapted.
As always look to the south for shifting red/green glows, beams have been reported consistently over the last few aurora, as well as bright proton arcs and "picket fences".
Here is the near-real time satellite view of the clouds
http://satview.bom.gov.au/
Cloud cover predictions can be found at
SkippySky
.
The all sky aurora camera in Northern Tasmania at Cressy is being upgraded and is not yet online.
SUBJ: SWS GEOMAGNETIC DISTURBANCE WARNING 17/15
ISSUED AT 2342UT/25 MARCH 2017
BY THE AUSTRALIAN SPACE FORECAST CENTRE.
A negative polarity recurrent coronal hole is expected to take
a geoeffective position around the late hours on 27 March (UT
day). Geomagnetic activity may rise to active levels with some
possibility of minor storm periods late on 27 March. Geomagnetic
activity is expected to stay high at active to minor storm levels
on 28 March.
INCREASED GEOMAGNETIC ACTIVITY EXPECTED
DUE TO CORONAL HOLE HIGH SPEED WIND STREAM
FROM 27-28 MARCH 2017
_____________________________________________________________
GEOMAGNETIC ACTIVITY FORECAST
27 Mar: Quiet active, isolated minor storm periods possible
28 Mar: Active to minor storm
Labels: aurora
Wednesday, March 22, 2017
Aurora happening NOW! (11 pm 22 March)
Tuesday, March 21, 2017
The Sky This Week - Thursday March 23 to Thursday March 30
Geomagnetic Warning (22-23 March)
Thursday, March 16, 2017
Two ISS passes (14 and 16 March 2017)
A Series of Bright ISS passes (16-20 March, 2017)
Wednesday, March 15, 2017
The Sky This Week - Thursday March 16 to Thursday March 23
Friday, March 10, 2017
Southern Skywatch March, 2017 edition is now out!
Astrophiz Podcast 29 is Out
Tuesday, March 07, 2017
The Sky This Week - Thursday March 9 to Thursday March 16